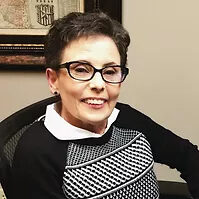 Donna moved to Abilene, Texas, in 2006 from Orange, Texas, (Golden Triangle) where she was raised. One week after getting settled into her new home she went to work for David Dickerson, Owner of Big Country Title. Donna worked for David for two years before coming to Centennial Title, LLC in 2009.>
In 1985 Donna got her real estate license and went to work for Coldwell Banker in Orange, Texas. She has always enjoyed listing property more than selling. In 1994 she went to work for Orange Savings Bank, which has since been bought by First Financial Bank. Donna was a personal banker for new accounts and relieved the front desk when needed.
From my previous jobs, you might assume Donna is a people person. She enjoys greeting, meeting and helping others.